Bharatanatyam teacher Jayanthi Subramanian of Abhiramapuram presented the opening dance feature at the annual dance fest of Natyarangam on Sunday evening at Narada Gana Sabha. This is is a ten-day fest where groups and solo artistes will focus on the theme given to them under the Temple utsavams theme.
Jayanthi choreographed the Panguni fest of Sri Kapali Temple in Mylapore.
She ran a short docu film and then columnist-historian V Sriram spoke on less known facets and histories related to the festival.
The packed house enjoyed every segment of the feature as it touched on some key aspects of the utsavam, including a touch on the bazaar atmosphere on the Mada Streets and on the Irulas who sell bangles, chains and beads.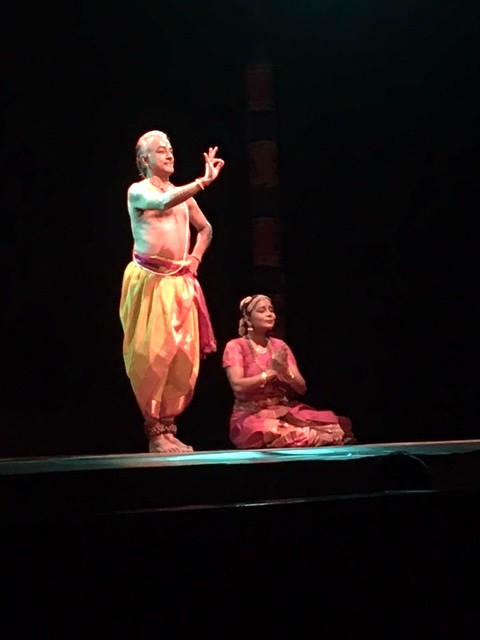 Jayanthi has been working on the production like others for over two years; this is the silver jubilee year of Natyarangam; the pandemic broke the annual rhythm.
"My key vocalist fell ill two weeks ago and excused himself so I got my girls in his place," said Jayanthi at the curtain call that got a big round of applause as late as 9.20 p.m.
Jayanthi also employed her own dance students to choreograph before getting in full-time professional dancers like G Narendra who did his class act on stage this evening. "My students supported me fully though they knew they would not dance on this day. This helped me demand less time from the actual dancers," she told the audience.
Every evening, a dance feature unfolds here. 6 p.m. onwards. Free and open to all.
Here is the schedule –