S. Aparna of the 'Mylapore Trio' was recently decorated with the 'Pudhumai Penn' award from Tanishq for her contribution to tradition and culture. The event was held at the store's Cathedral Road branch on August 5.
The award carries a citation and a silver medal. She was one among twelve women from various professions chosen for the award from among thousands of nominations from Tamil Nadu.
Aparna is a Chartered Accountant by profession, presently employed with a large private sector bank.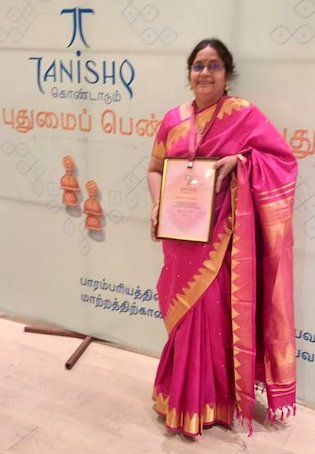 She along with her brothers runs a non-profit cultural organisation called Sri Sumukhi Rajasekharan Memorial Foundation which promotes concerts, pooja workshops and thematic Navaratri golus.