The resident community at Aashiana Apartments in Venus Colony, Alwarpet often gets together on common issues.
Recently, a call was put out to adults and children from the Aashiana Green Club to sign up to make simple thamboolam bags from newspapers and waste paper sheets.
A few creative people here guided the workshop attendees through the basics of the making the gift bags. A few elderly men also signed up.
The team behind this initiative says the "objective of holding such a meet is to reduce the use of  plastic" this festival season.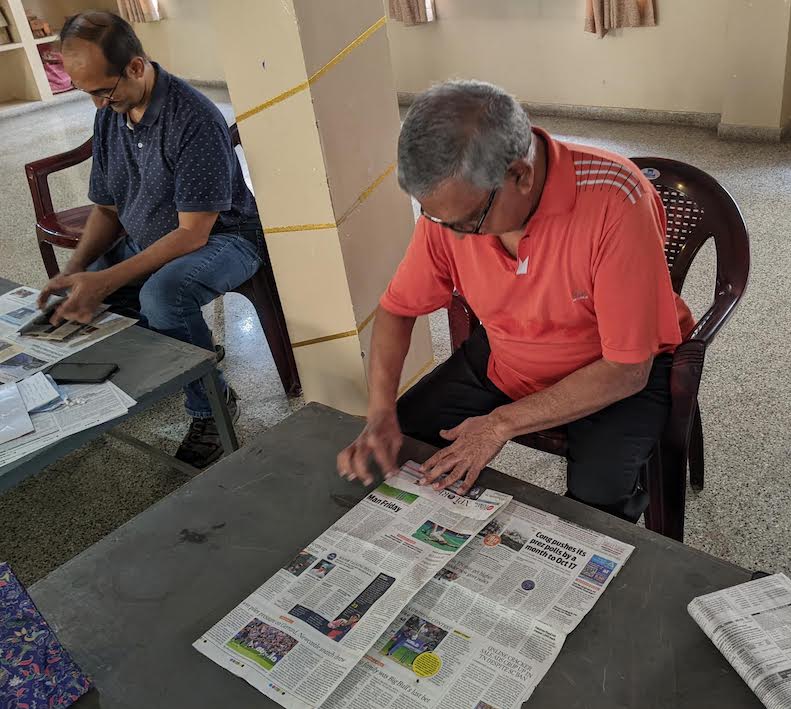 (( )) IF YOUR COMMUNITY has a celebration /  community workshop / social drive, SHARE details and photos with this newspaper.