Students of Lady Sivaswami Ayyar Girls School, Mylapore who were toppers in the Plus Two exams have come out with some extraordinary results. The school's pass percentage is 98%.
"Most of the students are from poor backgrounds and they all have done well," said  K. G. Pushpavalli, assistant headmistress. 
Here are some heart-warming stories , filed by trainee journalist Smruthy Mahesh
V. Swetha Vijaya Raghavan lost her father six weeks before the public exam. She lost her mother long ago. She lives all by herself.  After completing her exams she moved to a relative's house. She has passed  in all the subjects and has scored 276/600.  She is in the first photo.
M. Nithya Sri secured the first rank in the school. She is from the commerce group. She scored 100 in accountancy and in business maths. She got 595 / 600 marks. She comes from a poor family – she lost her father and her mother is a housewife.  Her photo is below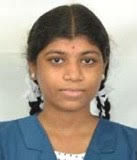 S. Shadja was the second ranker in the school. She is from the commerce group.  She got 100 in commerce and accountancy. She joined this school after losing her father who was a BJP politician. She got 574/600. Seen in photo below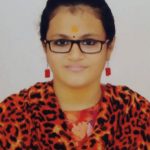 P. M. Maheshwari secured the third rank in school. She is from the Tamil medium, having studied history, geography and advanced Tamil. She got 99 in history and geography. She topped in English – 92 marks. She got  572/600. Her photo is below