The community in R. K. Nagar in R. A. Puram zone invited its senior citizens to hoist the national flag for the Independence Day celebration held on August 15 morning at the local park.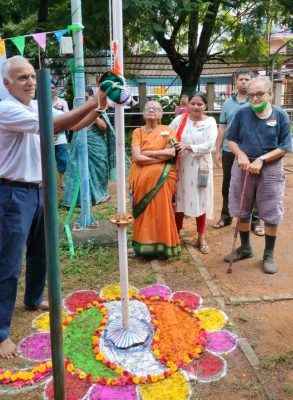 Later, drawing , fancy dress and other light events were held for children.
The staff of the local area Urbaser Sumeet waste clearing team helped to design kolams and Rangolis at the gate of the park and were recognised for this effort, said a member of the R K Nagarra community group here.