Creating awareness on the need to vote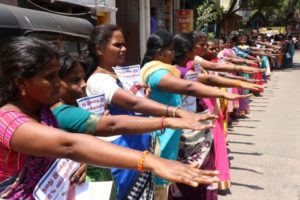 On April 11 morning, more than 200 parents of the students at Chennai Primary School at Veeraperumal Koil Street, Mylapore took a pledge to exercise their vote on April 18.
N. Bakthapriya, assistant educational officer, Greater Chennai Corporation says, "We organised this event to spread awareness about the need to vote. Other residents from the neighbourhood also participated in this event. We sang songs and distributed pamphlets. Later the parents formed a human chain".