Special Bharatanatyam classes by two gurus. Fees will be used to support retired artistes in dire need now.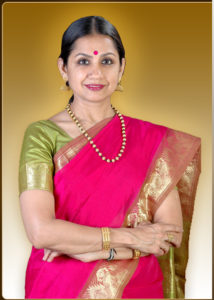 Two senior Bharatanatyam dancers and gurus are hosting four learning sessions in July and in doing this, also inviting donations for a fund that supports retired, sick and senior artistes who served the art and are in dire need this pandemic time.
Gurus Roja Kannan ( seen in photo) and Nithykalyani Vaidyanathan have curated these sessions – July  4 and 5, 11 and 12, 6 pm to 8 pm IST.
While Roja teaches a unique dance piece learnt from her guru late Adyar K. Lakshman, Nithyakalyani teaches a classic padam she learnt from late guru and abhinaya expert Kalanidhi Naryananan.
You can sign up and donate to a fund that Association of Bharatanatyam Artistes of India (ABHAI) started many weeks ago and has since then supported lots of needy artistes and will continue to do so.
Call Revahty – 9444377041 – to sign up.
This entry was posted on Monday, June 29th, 2020 and is filed under
Arts
,
Corona Virus News
. You can follow any responses to this entry through the
RSS 2.0
feed. You can skip to the end and leave a response. Pinging is currently not allowed.