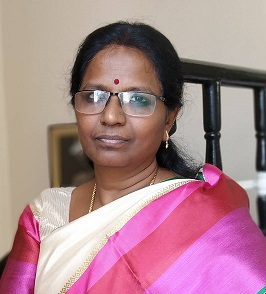 Shyamala Devi Narendran, the owner of JV Arts at Kennedy First Street, Mylapore has been taking art classes for children and adults at her institute for more than 7 years now. She has been associated with Fevicryl-Pidilite Industries for three decades and is now the head arts and craft tutor for Tamilnadu.
Ever since the first lockdown in March, Shyamala has been taking free art and craft classes for college students in the state. She says, "My area of expertise is enterpreneurial development (ED). Skills like blouse designing, T-shirt painting and paper bag making are taught to the students. Two kinds of mask making techniques were also taught, one that needs to be stitched and another that can be made with fabric glue".
Students from 25 colleges have participated in her sessions so far. At each college, she says, atleast 150 students log in. She however says that these free classes will be held only till the end of July. From August, she will continue her regular paid classes. For details contact her at 9840944614.