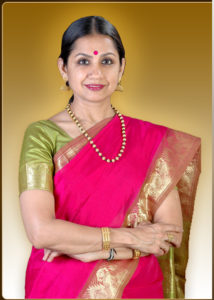 Two senior Bharatanatyam dancers and gurus are hosting four learning sessions in July and in doing this, also inviting donations for a fund that supports retired, sick and senior artistes who served the art and are in dire need this pandemic time.
Gurus Roja Kannan ( seen in photo) and Nithykalyani Vaidyanathan have curated these sessions – July  4 and 5, 11 and 12, 6 pm to 8 pm IST.
While Roja teaches a unique dance piece learnt from her guru late Adyar K. Lakshman, Nithyakalyani teaches a classic padam she learnt from late guru and abhinaya expert Kalanidhi Naryananan.
You can sign up and donate to a fund that Association of Bharatanatyam Artistes of India (ABHAI) started many weeks ago and has since then supported lots of needy artistes and will continue to do so.
Call Revahty – 9444377041 – to sign up.