Dominos Pizza at Dr. Radhakrishnan Salai re-opens for business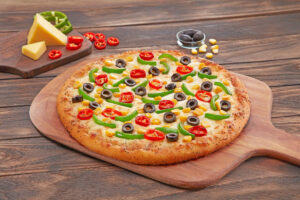 Dominos Pizza at Dr Radhakrishnan Salai in Mylapore has re-opened for business.
The popular food joint that offers a wide range of vegetarian and non- vegetarian pizzas, is now offering door delivery and takeaway services.
Says V. Prabhu, the store manager at the joint, "We are taking all precautions to prevent the virus spread. The delivery person will be wearing masks and gloves while visiting the houses. We also ensure that our kitchen is sanitised well. "
Pizzas can be ordered online at https://www.dominos.co.in/
Payment too can be made online via bank transfer or G Pay.
At 100/1, Dr Radhakrishnan Salai, Mylapore. Open from 10 am to 8 .30 pm on all days except Sundays. Door delivery will not be provided at containment zones. Ph: 9952121029
Picture courtesy: https://www.dineout.co.in/
This entry was posted on Wednesday, July 22nd, 2020 and is filed under
Corona Virus News
,
Lifestyle, Stores
. You can follow any responses to this entry through the
RSS 2.0
feed. You can skip to the end and leave a response. Pinging is currently not allowed.