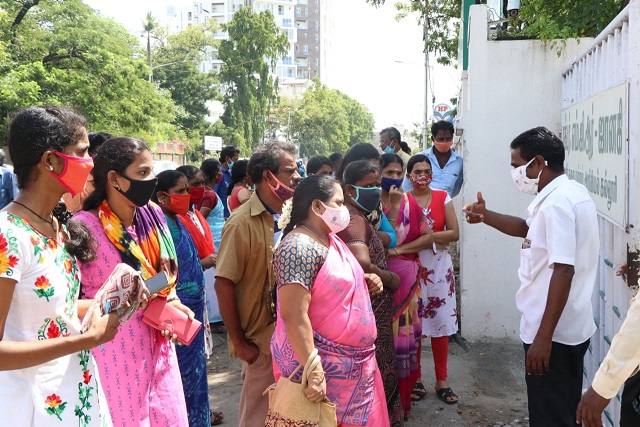 Several students who have passed their class XII exams this year and were keen to get college admission were seen crowding outside the gates of Dr. MGR Janaki College for women at R. A. Puram this July 22 morning.
But security guards stopped them and their guardians outside the gates off this busy road.
All the students were keen to submit hard copies of their applications. Some said they feared that online submission had the possibility of it landing in the wrong place. Others said that being keen to get a seat, they wanted to make sure the application was submitted in  person.
A staff at the college says, "The parents of students were here with marksheets and other documents and wanted to know if we could have a look at the documents and consider their wards for admission to undergraduate courses. We have told them to apply online as that is the only way that they can apply this year. We have also put up a banner regarding this."
The college offers under-graduate courses in many streams including ones in B. Com, B. Sc, B. B A, B.C A and B. A Natya and post graduate courses too.
Applications must be submitted within 10 days of publication of results. To apply, visit the college website https://www.mgrjanaki.ac.in/.
For details you can call 24937382.