A mass distribution of masks campaign was organised this June 29 morning at an event held in Luz where the state's health minister Ma. Subramanian was the chief guest.
The city's Mayor and Deputy Mayor besides Mylapore MLA Dha Velu participated.
Councillors of Wards 121, 124 and 125 also took part.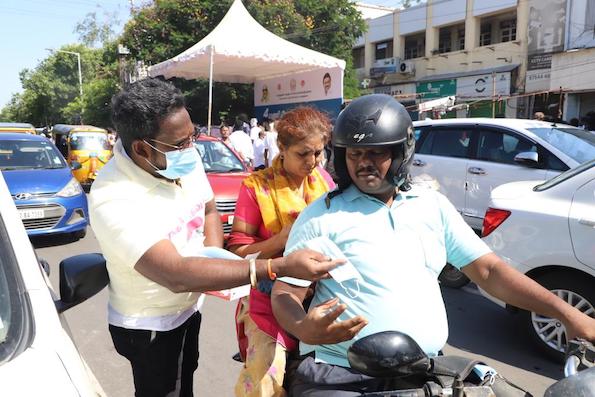 A large group of volunteers sporting T-shirts which carried a slogan on the importance of wearing a mask were in attendance. After the formal event held on a makeshift stage at Luz Circle, the volunteers and the guests went around distributing masks to pedestrians, hawkers and bus commuters.
The minister and MLA also did the rounds.
Teynampet zone under which Mylapore falls has been having a substantial number of people affected by the Corona variants and many have isolated themselves at their residences.
GCC has also said that people who do not wear masks in public spaces will be fined.