Rani Rodrigo is taking orders for her popular Christmas cakes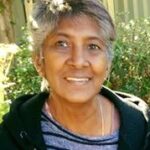 Home baker Rani Rodrigo is taking orders for her hugely popular Christmas cakes.
Rani, who used to be based in San Thome and has moved to R. A. Puram makes Rich Plum Cakes and Love Cakes, two of her signature goodies.
Rani says she hopes to close orders in a week's time so that she can order for the ingredients soon and start work on these cakes which need time.
Rani also makes chocolates on order.
Call 9884037121.
This entry was posted on Wednesday, December 2nd, 2020 and is filed under
Restaurants, Food fest, Stores
. You can follow any responses to this entry through the
RSS 2.0
feed. You can skip to the end and leave a response. Pinging is currently not allowed.