By Our Staff Reporter
One documentary film related to the 'Pada varnam' project of arts scholar Sujatha Vijayaraghavan will be screened on April 25 at 6.05 pm under the auspices of Natyarangam, Narada Gana Sabha at the mini Hall here.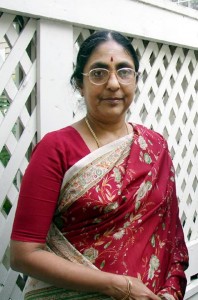 This film is on the varnam on Vinayaka, composed by T.V. Gopalakrishnan and choreographed by the Dhananjayans.
The first part of the film is a discussion between the composer and the choreographers of the varnam. This was the first pada varnam on Vinayaka to be performed in Bharata Natyam.
The second part of the film has the varnam performed by V. P. Dhananjayan and Satyajit Dhananjayan with Shantha Dhananjayan on nattuvangam.
The interview and commentary are by Sujatha Vijayaraghavan.
Sujatha says the project on Tamizh Pada Varnams was undertaken to document the composer's concept and the choregrapher's vision of a pada varnam.
She has been doing research and collecting material for many years.
Some of the other composers covered in the project are the Thanjavur Quartet, Papanasam Sivan, K. N. Dandayudhapani Pillai and Andavan Pichai.
Some of the dancers and gurus featured are Srividya (daughter of MLV), Nirmala Ramachandran, Kumbakonam Bhanumathi and her grand daughter Anbukkarasi Maran, Bragha Bessel, Adyar K. Lakshman and Kalanidhi Narayanan.
Sujatha who resides on Murrays gate Road, Alwarpet plans to give the visual and audio recordings to archival centres.
Photo Courtesy: Lokvani.com