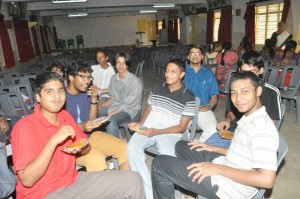 Vidya Mandir Senior Secondary School, Luz had its alumni day on June 18.
It was held at the school hall. It was attended by students who have passed out. Attendance was thin. Those present made small talk and were treated with snacks.
School teacher Meenakashi coordinates the alumni activities. She can be reached at 2498 1078 / 2498 0834.
Check for more photos of the competition in the photo gallery page.