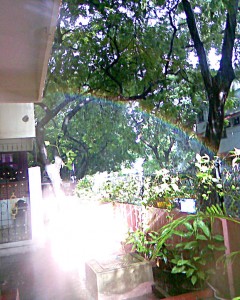 Reported by Hema Pathasarathy>>>>>
The photo featured here was taken on the morning of Sunday, 3 October around 8 a.m on Ambujammal  Street ( located off TTK Road).
The conjunction of the bright sun shining through the last of the shower of rain produced a rainbow across our street!
I quickly snapped this scene on my cell phone.