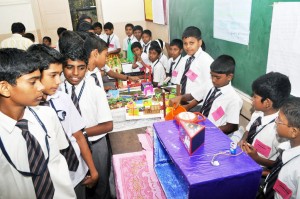 St. Bede's Anglo Indian H. S. School had a one – day science project day on Oct 30 in the school campus.
Students of classes 1 to 12 participated in it. Dr. Suraj Balaji, old bedean inaugurated the exhibition. Students had done different models on volcano, rockets, Solar system, miniature of an explosion, chemical factory, windmills and human body.
The boys presented projects on using the gas stove effectively, how a rocket works and uses of solar energy, says Fr. Gergory Devarajan, principal of the school.
He also stated that this is a way of encouraging the students to use their creativity effectively. This also helps them to understand the subject. The school can be reached at 2498 3450.