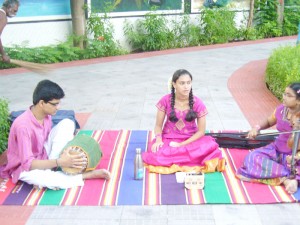 A vocal music program was held at CIT Colony Park on November 28.
Sudharshini, student of eighth standard in Vidya Mandir sang a vocal composition.
She was accompanied by Parur Ananthalakshmi on the violin and Srivatsa on the mridangam.
Music in the park is organised by the CIT Colony Park Users' Association.