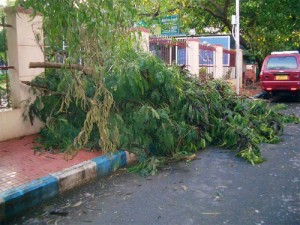 Reported by Apoorva Ramanathan>>>>>>>>>>>>
The recent thundershowers and rainfall has brought down many trees in Chennai.
One of them was at the Chennai Corporation Park in 5th Cross Street, CIT Colony.
The tree crashed down and had broken a bench near the children's play area.
Incidentally the park was closed for a few days. Residents in and around the area are worried about more of these tree falls.