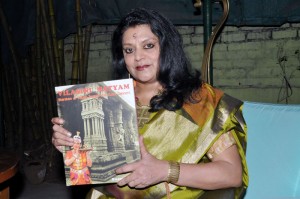 Classical dancer Swapanasundari released her book 'Vilasini Natyam – Bharatam of Telugu Temple and court dancers' on December 21 at Asharaa in Bheemana Garden Road, Abhirampuram.
The book is on the classical dance Vilasini Natyam from Andhra Pradesh. It contains about 200 colour pictures and describes the art and its history.
It is prices at Rs.1800 and is available at all book outlets. It is also available at Asharaa.
As an inaugural offer Swapanasundari is offering the book at a discounted rate of Rs.1600.
Cultural performers, institutes and students can also buy the book in a pack of 5 or 10 at a discounted rate. This offer is valid only till January 20, 2011.
A copy of the book can also be got at BVB on December 27 at 7 p.m. where the author is giving her performance.