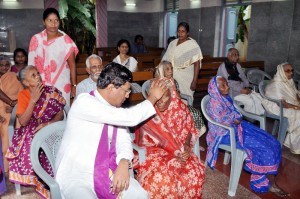 A special Holy Mass was organised for the old and bedridden at Our Lady of Guidance Church in R.A. Puram.
It was a special day for the elders of the parish as they had their Christmas Mass on Sunday, December 19.
People who could not walk were brought in by wheelchair and some were carried into the church. They were later treated with snacks.