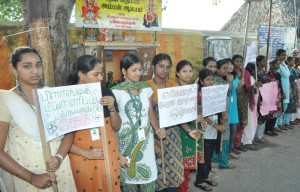 The members of Friends of Adyar Poonga organised a rally highlighting the hazards of burning during the Bhogi.
The rally was held on January 12 in South Canal Bank Road.
Student volunteers of the MGR Janaki College also took part in this rally.
Participants held up placards on awareness about health and environmental issues.