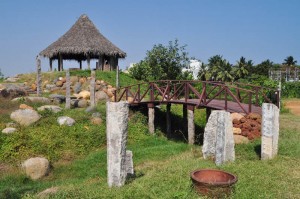 Only students are being allowed inside the Tholkappiar (Adyar) Poonga now.
Though this redeveloped nature reserve, once a swamp and wasteland was formally inaugurated by the chief minister on February 15, the entry has been restricted to students.
These restrictions are being put so that the bio diversity inside the park does not get disturbed, said officials.
The entry ticket costs Rs.5 per student.
An average of 1000 students are allowed inside the Poonga in different batches on a daily basis, says Kalaiarasan, project officer.
Students need to be accompanied by their teachers, he added.
Apart from students, researchers are being allowed inside this eco-park but they can do so after seeking prior written permission from the director of the Poonga, he says.
The Poonga office contact number is 2461 4523.