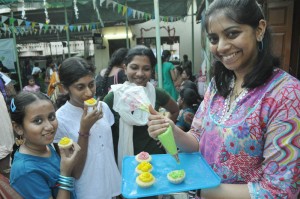 Bamboola, playschool and After school had its annual summer carnival 2011 on March 19 at its school premises.
Many parents and their children enjoyed the different activities at the carnival.
A wide variety of games were organised for men, women and children. The winners were awarded gift vouchers.
Seen in the photo is Preethika with children at her stall. She taught them how to decorate cakes.