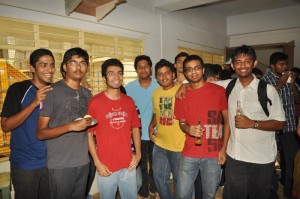 The alumni meet of Vidya Mandir, Mylapore was held on June 18 in the school's premises.
This was specially organised for the 2011 batch students who were leaving school this year.
Nedumaran (1975 batch), president of the Alumni Association gave a short talk on the occasion. Also present with him was N. Srinivasan of 1981 batch.
Many teachers who once used to teach here were also present on the occasion.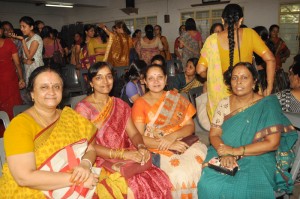 Seen in the photo below are Shobana Vidyasagar, Uma Varadarajan, Jyothsna Natraj and Sri Priya Sarathy. All these teachers were primary school teachers.