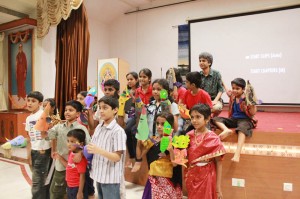 Tattvaloka celebrated the World Environment Day on June 1 in its premises.
On the occasion participants of the summer camp, held last month, performed for the audience. They presented a play and displayed their crafts.
Shekar Dattatri, renowned wild life filmmaker gave a talk and showed clippings of his documentary films on wildlife.
Children were introduced to puppetry, temple architecture, story telling, acting and Vedic Maths and Indology during the camp held at this place located on Eldams Road, Alwarpet.