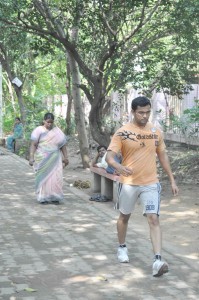 Sundaram Finance that maintains Nageswara Rao Park in Luz has been awarded the 'Best Maintained Park' in the City by the Mylapore Academy.
The award comprising of a trophy will be presented to Sundaram Finance next month.
This park has been maintained by Sundaram Finance for the past 8 years. The company has been organising activities such as art competitions, chess contests and photo exhibitions as well as a series of activities during the Sundaram Finance Mylapore Festival.
The company has been organising the monthly Sunday Kutcheri in the park on the first Sunday of every month for the last 6 years.
Says T. T. Srinivasaraghavan, MD, Sundaram Finance, "The idea behind the activities is to use the spaces in this heritage zone (Mylapore) to host events related to local heritage and lifestyle that not only reminds us of the past but also provides an opportunity to unearth and showcase talent among young children."