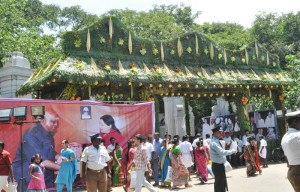 The Chettinad House zone at the far end of Raja Annamalaipuram turned into a celebration centre on Sunday.
Businessperson and sports promoter Dr. M. A. M. Ramaswamy celebrated his sadhabishekam – 81st birthday – in a grand manner at his residence, a castle set in a sprawling estate on the banks of the Adyar.
The daily newspapers carried full-page advertisements hailing him and listing the milestones in his life – as a person who managed Annamalai University among other institutions, promoter of sports like hockey and tennis, patron of horse racing with a record win in the Classics and as a philantrophist.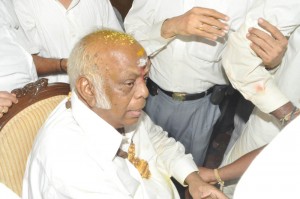 Since early Sunday morning, cars, vans and buses crawled into the Chettinad Palace grounds to greet Ramaswamy. The entrance to the campus was grandly decorated besides the flashy swathes of flexi-boards.
As the day wore on, the visitors increased and police specially assigned here had to manage the holiday traffic on Bro. Dhinakaran Road.