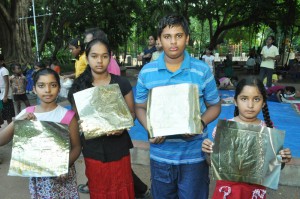 Children pose with the aluminium embossing painting  they learnt at a workshop on September 3.
Over 50 children participated in this workshop.
They were guided by Rajalakshmi Srinivas. They were also taught about kerosene anti rust painting.
This was organised by Sundaram Finance at Nageswara Rao Park, Luz for children.