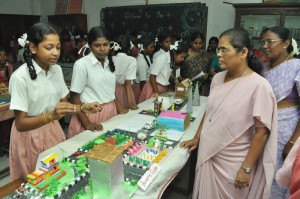 The middle, high and higher secondary student of St. Raphael's Girls Higher Secondary School had a science exhibition on August 30.
This is in view of the International year of Chemistry, says Helen Jayanthi, science teacher.
Students presented various working models on the different forms of energy in chemistry and its application in food, welfare and green chemistry.