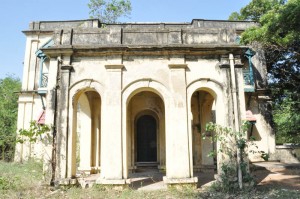 The core of an abandoned building inside the premises of Queen Mary's College, San Thome collapsed on Friday night, Feb.3.
Nobody was hurt.
The building used to house the English Department. A small sign board in this building said it was constructed in 1956.
The security men said on Saturday that this building was due for demolition.
There is a similar block close by that is also due for demolition. Heritage activists have been disturbed at the neglect and demolition of all the old buildings in this campus, where the first women's college was started in 1914.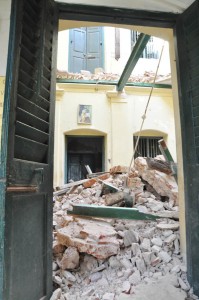 The previous DMK government constructed a modern central building where once a set of heritage blocks stood.
Also in the past students and the public ran a protest campaign when the previous AIADMK government wanted to convert it into the state government head quarters.