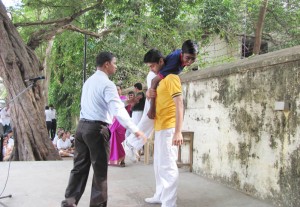 The students of MCTM School, Mylapore had a mock fire evacuation drill at their campus.
The drill began with evacuating their classroom. They were instructed through the public address system to gather at the playground. Instructors from the fire and safety department address the students about the general safety precautions need to prevent fire accidents.
Students performed a demonstration on emergency evacuation with the help of the instructor.