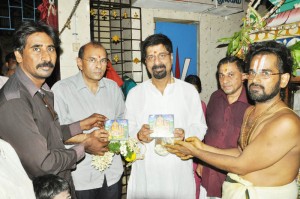 A devotional music CD was released on May 5 at Ranga Mannar Samedha Lakshmi Narasimhar Temple, Bheemanna Mudali 2nd Street, Alwarpet.
It was released by former cricketer Srikanth.
The CD was composed by Vaarahashree and the music was composed by Veeramani Kannan.
It is priced at Rs.60 and copies of it can be got from the temple. For more details call 90425 56841.