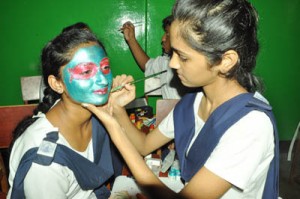 P. S. Senior Sec. School, Mylapore lifted the winner's prize at the inter school cultural festival, Kalpa Kosha hosted by Sir Sivaswami Kalalaya Senior Sec. School and held on June 27 and 28.
16 city schools participated in the fest.
Various on stage and off stage events were organised for the students.
The event was inaugurated by playback singer Hari Haran.
The highlight for this year's fest was the top winners challenge event, says Raghuvaran Subramanian, Head Boy.
Six winners from each event were chosen and put through several rounds. The winners for this event were from P. S. Senior and PSBB School.
The chief guest for the finale was Dr. Ambika Kameshwar. She distributed the prizes. P. S. Senior Sec. School team was presented a rolling shield.