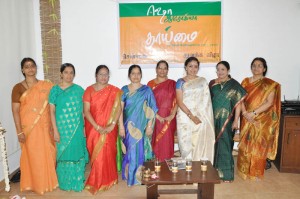 Isha Arogya, an endeavor of Isha Foundation has launched Thaimai, a weekly session for pregnant women on June 3.
Sudha Raghunathan and Dr. Geetha Haripriya, Chairperson, Prashanth Hospital inaugurated the program.
About 20 pregnant women participated in this.
The sessions will be held weekly with expert pregnancy care advice for pregnant mothers. It will include audio – visual presentation, group activities, lectures and demonstrations.
This will be held at Isha Life Wellness Centre, 117, Luz Church Road, Nageshwara Rao Park, Mylapore.
For registration and enquires call 94425 90017.