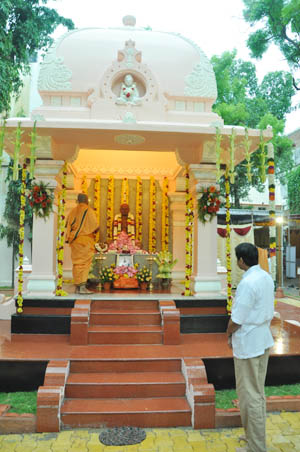 The 150th birth anniversary of Swami Ramakrishnananda (Shashi Maharaj) is being celebrated from July 15 to 17 at Sri Ramakrishna Math, Mylapore.
A newly constructed mandapam with a bronze image of Swami Ramakrishnananda was opened on this campus early on July 15 morning
This was followed by the inauguration of an exhibition and a books sale based on Swami Ramakrishnananda.
Special pooja and bhajans were held at the new mandapam.
'Sri Ramakrishana Vijayam, Tamil monthly book- 92 years', in the form of a DVD containing contents of the books published from 1921 to 2012, will be released on July 17 at 5 p.m.
Special poojas, bhajans and discourses will be held daily. Open to all.
For more details call 2462 1110.