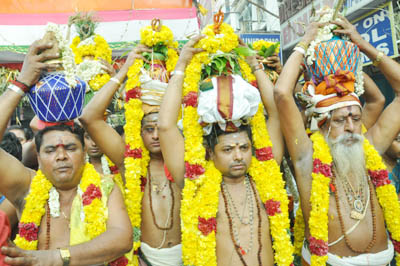 Sri Navashakthi Vinayagar Temple, Luz had its kumbabhishekam on July 8.
The kalasams for the kumbhabhishekam were taken through the steps reaching the Navashakthi Vinayagar Kumbham.
The kumbhabhisheka teertham was sprinkled on the devotees. Vibhuthi and prasadams were also distributed .
Special poojas were performed before the kumbabhishekam.
Around 1000 devotees, had gathered to view the event.
The traffic in Luz Church Road was diverted.
The mandala abhishekam will start from July 9 onwards. For details call 2499 1881.