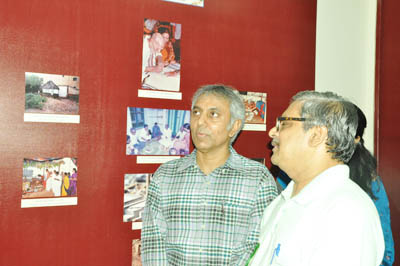 Nandalala Seva Samithi Trust, Mylapore is celebrating its silver jubilee this year.
As part of the celebration they have organised a heritage photo collection of the Trust. It was inaugurated by A. Ravishankar Prasad, Managing Director, Gemini Industries and Imaging Ltd.
The display titled 'Within Me' will be on held for a year. Each month the photographs on display will be changed.
The exhibition is held at Suraksha ENT Centre, 3rd Floor, 'Thoppu' 64/2, Dr. Ranga Road, Mylapore.
It will be open from 4 p.m. to 7 p.m. on weekday and from 10 a.m. to 7 p.m. on weekends.