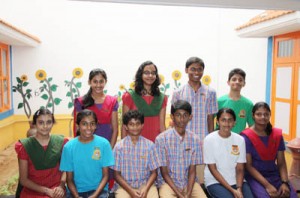 The Prefectorial Board for the new academic at Chettinad Hari Shree Vidyalayam is headed by Head Boy, P. C. Siddharth and Head Girl, Sahana Venugopal. They were sworn in a ceremony held on July 19.
The executive committee members of the council were selected through an electronic voting procedure, says Dr. J. Sundar, School Coordinator.
Yashasvini Rajeswar,  journalist and  social worker was the chief guest.