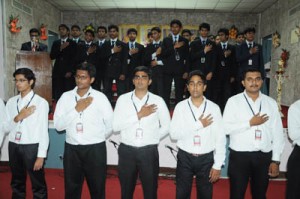 Ramakrishna Mission Vivekananda College Evening College (Autonomous) hosted the inauguration ceremony of the Student Association of the Departments of Accounting & Finance and Bank Management.
The Chief Guest for the event, Dr.V.Irai Anbu, I.A.S.
New class representatives and the office bearers took the oath.
T.Shriram and Prashanth Menon were sworn in as the Chairmen of the Student Association.