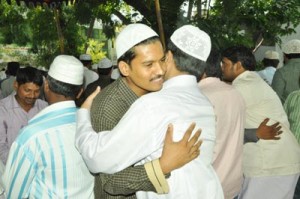 Eid – ul – Fitr was celebrated among the Muslim community here at Jumma Masjid in Kutchery Road.
A special prayer was held and people greeted each other with hugs after the prayers.
A Ramzan special book, was also released on the occasion.
Similar prayers were also held at other mosques in the neighbouhood.