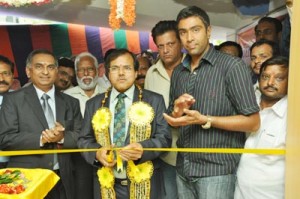 Indian Overseas Bank opens its 2665th branch at Raja Annamalaipuram on August 16.
M. Narendra, Chairman and Managing Director, IOB inaugurated the branch.
Ashwin, India cricketer, W. V. Raman, former Indian cricket player and Sikkil Mala Chandrasekar, Carnatic flutist were special guests at the event. Also present was Ch Radhakrishna Prasad, Chief Regional Manger, and the early customers.
This is the 60th branch under Chennai Region I.
The bank is fully computerised and air-conditioned. It has Core Banking facility and provision for ATM.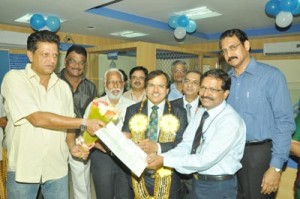 This branch provides standard banking services like home loans, education loans and car loans. Locker facility is also available here.
It will function from 9 a.m. to 3 p.m. on all days except Sundays.
It is located at 14, "Shreyas Virat", III Cross Street, (opposite Hotel Sangeetha) R. A. Puram. Ph: 2431 0199