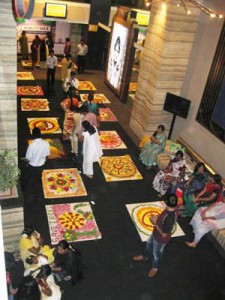 A pookalam contest was held at INOX, Citi Centre. About 35 teams participated in the contest.
This year the contest was judged based on the usage of traditional flowers.
The first five winners received gifts from Joyalukkas, Lifestlye, Natirals and Kalleswari.
The contest was judged by Parvathy Jayram and actor Rupa Manajari.