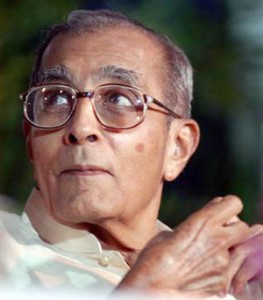 G. Kasturi, former Editor of The Hindu and former Managing Director of Kasturi and Sons Limited, the proprietors of The Hindu Group publications passed away on September 21. He was 87.
He was a resident of Kasturi Ranga Road.
Kasturi was Editor of The Hindu from September 1965 to January 1991.
He was born on December 17, 1924 and completed his school and college education in Madras. After his M.A. degree he joined the organisation in 1944. In 1959, he was designated Joint Editor. 
Kasturi oversaw the modernisation of The Hindu from the 60s and took a personal interest in the newspapers design, pre-press, printing and production. He was known to work along side The Hindu's technology and production team.
He believed that newspapers had to adopt new technologies in order to compete.
The Hindu was his life, said N . Ram, former editor in chief of the newspaper.
He is survived by his wife Kamala Kasturi, sons K. Balaji and K. Venugopal and daughter Lakshmi Srinath.
Photo courtesy The Hindu.