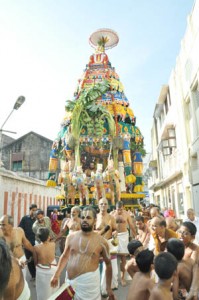 Thiruther festival was held at Sri Vedantha Desikar Devasthanam on morning of Sep.25.
The ther was seen decorated with different flowers like jasmine, chamandi and roses.
It was taken on a procession around the streets of the temple accompanied with traditional music.
Around 75 people including men, women and children were seen pulling the ther.
Young boys were seen helping to move the ther. They were given chocolate and rose milk on their way.
This is part of the on going annual festival of Sri Vedantha Desikar at Sri Vedantha Desikar Devasthanam, Mylapore. It is on till Sep.26. Ph: 2495 3799.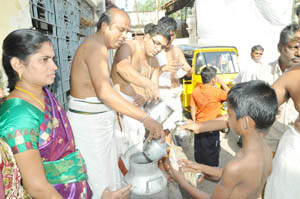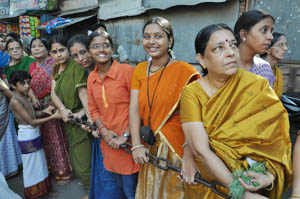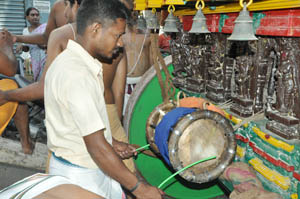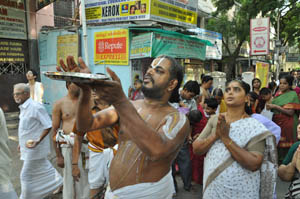 << To view the video of this event click here >>