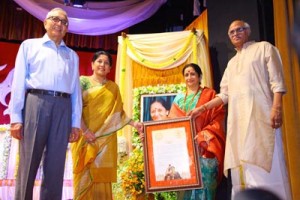 The third annual Indira Sivasailam Endowment Concert was rendered by Aruna Sairam, on Oct.17 at The Music Academy.
She was conferred the Indira Sivasailam Endowment Medal and a citation prior to the concert.
This annual concert is held during the Navarathri season.
The award was instituted by Mallika Srinivasan, in association with The Music Academy, in memory of her mother, Indira Sivasailam and recognises Carnatic musicians.