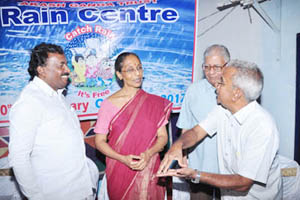 Rain Centre located at Mandavelipakkam celebrated its 10th year on Oct.8 at its premises.
Mayor of Chennai Saidai Duraisamy was the chief guest. Professor M.S. Swaminathan, Member of Parliament, Rajya Sabha and Professor A. Vaidyanathan, former Member of the Planning Commission presided.
The centre's director Sekar Raghavan spoke on the occasion and highlighted the services that is offered by the centre.
This centre was set up in 2002. It provides information and education on rainwater harvesting system like designing, installing the appropriate system and maintenance. They also carry out water audits at schools, companies.
All the services offered here are free of charge.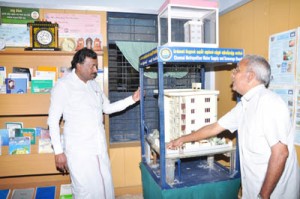 Rain Centre is located at 4, 3 Trust Link Street, Mandavelipakkam. Ph: 2461 6134.
SHARE YOUR EXPERIENCE
How do you maintain your raiwater harvesting system? Share tips for our readers. Mail to mytimesedit@gmail.com