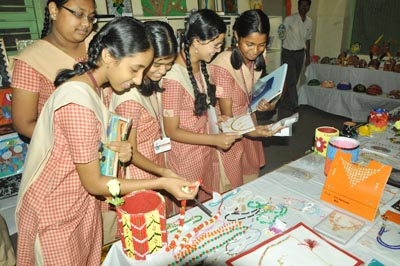 Sir Sivaswami Kalalaya Senior Sec. School, Mylapore had organised a craft bazaar in their school premises.
Students had displayed many craft items like hand made showpieces, painting and jewellery made by them.
This three day exhibition was held from Jan.3 to 5. On the last day of the event parents were allowed to view the display.