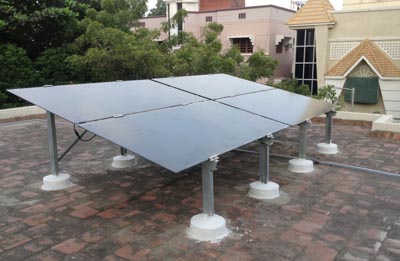 Nani Palkhivala Arbitration centre located at Karpagam Nagar has installed a solar power plant on the roof.
It was installed by VDSolar the renewable energy division of VD Swami & Company Pvt. Ltd, Chennai and was inaugurated by G. Subramaniam, Director, Nani Palkhivala Arbitration Centre (NAPC).
This plant is a part of the Jawaharlal Nehru National Solar Mission policy for off-grid systems. This particular system has been installed by availing the 30% government subsidy from MNRE. These solar panels start generation power from 7 a.m. to 5 p.m., says Vijay Balaji, Director, VDS.
The generation is significantly higher and in addition the plant starts generating even when sunlight is low. The plant uses a Solar Hybrid Inverter that provides protection for over-charge, he says.
This system is ideal as it can supply regular power and also be used as a back- up option resulting in savings in electricity charges, he added.