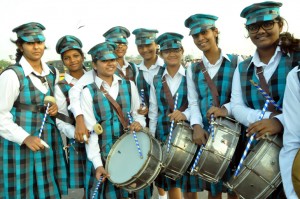 Three Mylapore institutions took part in the Republic Day parade held on the Marina Beach on January 26 morning.
Childrens Gardens School and Rosary Matric Girls School were the school teams while Queen Mary's College ( QMC) led with the folk dance that they performed for the VIPs, with kumbhams on their heads.
Elsewhere in the area, at Lady Sivaswami Girls School over 1000 students sat in the indoor space and took in the series of events like talks and short performances.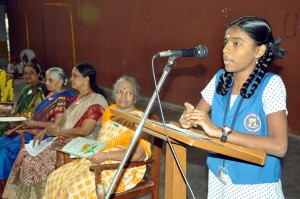 At Sivaswami Kalalaya, similar celebrations were held. The school community was here, as was the case in many other local schools.
At P S Senior School in Mylapore, the student community gathered at the covered hall for a series of events like dances, talks and group performances.
Since 7 a.m. , one saw on neighbourhood streets lots of students wearing NCC or school uniforms scurried to their campuses for their R-Day events.
Many people in bikes and cars sported the national tricolour.